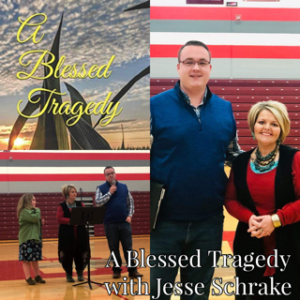 In this episode Jennifer talks with public speaker and safe-driving advocate Jesse Schrake about the aftermath of his accident. He encourages us to make choices that honor God and the healing power of forgiveness and true identity in Christ. To find out more about the co-authored book with Amanda Watts and Jesse Schrake please visit Amazon:
https://www.amazon.com/Blessed-Tragedy-Amanda-Watts/dp/1700495623
, or their social media platforms.